Vagas em P&D de alimentos
This Sr. Manager R&D position will primarily support the Latam businesses, be based in São Paulo  and work on brands such as Heinz Tomato Ketchup and Heinz family (pasta sauce, mustard and Mayo),  Kraft Mayonnaise , Quero family (pasta sauce , ketchup , Mayo and vegetables), Baby foods and Dairy products  and others. The role provides opportunities to lead a team of developers to drive product development initiatives for innovation, renovation, and maintenance to advance growth, ensure quality objectives and ensure business continuity for Kraft Heinz.

The candidate will be leading the R&D function to meet business initiatives focused on New Product Development. This includes being the 'go to' R&D person for the cross-functional team members to drive excellence through exceptional strategic thinking and technical rigour. Communication and teamwork skills are essential in this role, which operates in a dynamic and cross-functional environment with partners in Marketing, Operations, R&D, Sales, Procurement, Finance, Supply Chain, external ingredient/product suppliers, co-manufacturers and business partners. The candidate will need to be comfortable working across all complex product platforms- condiments, sauces, meals and desserts.

A strong people manager who is great at working through others and motivating/coaching a high potential team to go above is a must-have.

Maintaining budget, resource modelling/prioritization and other Stage Gate activities will be required in this role.

Responsibilities
· Be the clear R&D owner of different strategic business platforms within Meals, Condiments, Desserts, and Sauces.
· Work closely with cross-functional teams, acting as a product development team lead to drive execution across multiple projects while maintaining and achieving timelines to ensure speed to market.
· Lead multiple projects and teams through a complex scope and varying priorities concurrently.
· Lead and support the pipeline build for KHC Strategic Innovation and Renovation platforms.
· Interface with all related technical experts IZ and Global Category product development teams to understand and leverage technologies and applications.
· Coach teams to effectively manage technical timelines, provide clear and timely communication, raise issues and risks, and develop contingency plans leveraging project management skills.
· Guide teams and develop a keen sense of technical rigour with pilot plant and large scale tests within manufacturing facilities to optimize formulation and/or process.
· Model resources and budget needs to deliver strategic initiatives over the next several years.
· Drive technical rigour within teams with an expert understanding of ingredient interactions/functionality and asking 'why not' and 'what would it take'?
· Be a big dreamer and an excellent team player who transitions vision into reality.
Qualifications

·       Ddegree in food engineering or similar areas
·       Fluent level of English, Spanish desirable
·       BS/MS – Food Science, Chemical Engineering, or related fields
·       Experience in product development for the consumer product industry
· Experiencia in direct people management experience- especially coaching new team members and experienced technical experts
· Ability to work effectively in a team environment and driving clarity in times of ambiguity and extreme complexity.
· Goal oriented individual with executional excellence and inter-personal leadership.
· Highly motivated problem solver with a clear track record of results to deliver objectives in a complex environment.
· Ability to plan, put together well thought out resource models to build effective teams for headcount and skill set.
· Exceptional people manager who looks to win as a team and coaches teams to anticipate next steps and incorporate course corrections when hurdles appear.
· Ability to navigate through the company and find unique ways to drive results.
· Comfortable in being a part of the Leadership team and voicing concerns and helps find constructive solutions.
·       Willing to travel up to 25%. Travel could include (but not limited to) within the LATAM  to internal plants, co-manufacturers, and suppliers
CANDIDATURA NO LINKEDIN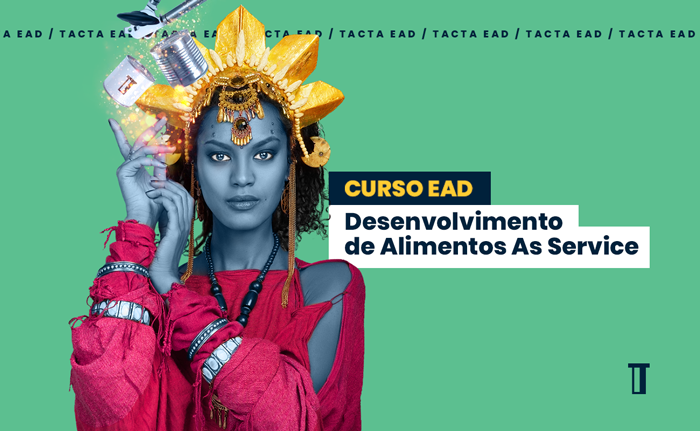 Você pode se preparar para o futuro de P&D no curso de Desenvolvimento de Alimentos as Service, que está para começar!
As inscrições já estão abertas e vão apenas até dia 30/06. Venha fazer parte desta jornada, clicando no botão abaixo.